Exhibition: Nature&Craft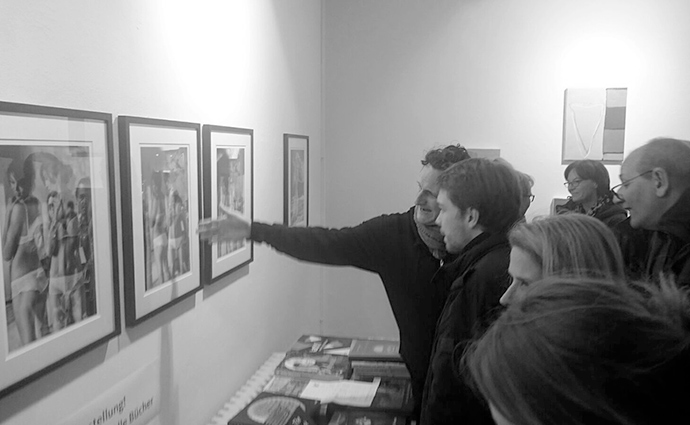 March 20, 2020 19:00 Berrenrather Straße 205, Cologne We are very pleased to be able to show an exhibition of works by the Bielefeld photographer Tony Melvin in our store in the Kleine Markthalle Sülz from 20 March onwards.

We would like to invite you to join us on Friday evening for the opening of the exhibition, which with its theme "Nature & Handicraft" will enter into a fitting symbiosis with the products and philosophy of the Small Market Hall.
Felipe Deitrich, curator
The Theme of the last Exhibitions:
International Photography Exhibition - Galaţi 2018
You will meet and recognize the spirit and the talent of the creative vision. This initiative exists to honour art and artists who bring their work and talent to complement the cultural heritage of the whole world to which we Romanians must remain connected. It is a moment in time, in which we celebrate collective value in ideas, discipline and execution. Whether it provokes unfortunate social norms, captures moments of epiphany of life or advocates a positive change, the exhibition knows that art propels the world in a better direction.
Baia Mare, Rumänien. September/ Oktober 2016
"Photography has become a social phenomenon. Technical advancements allows everyone to own a camera and is accompanied by the 'magical' darkroom everywhere.
If the photographic technique is easily accessible to anyone without negligible costs, we can not say the same about the pace at which the photographic language is mastered by most of us."
Vasile Dorolt, Curator